Here at Shredder Waste Paper, we can help you protect the environment as well as your confidential data. Every scrap of paper we collect is forwarded for recycling. These authorised contractors are accredited re-processors and operate according to BS EN ISO 14001 and BS EN 9001 accreditations.
Office Recycling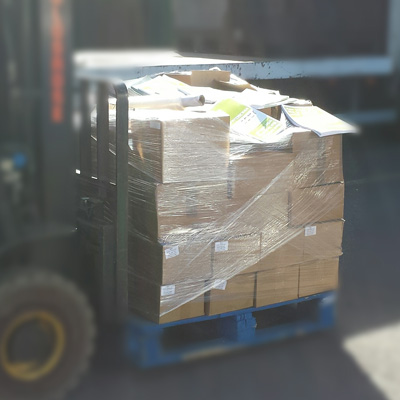 Small volumes of non-confidential waste paper and cardboard can be collected free of charge at the same time as your confidential waste. Shredder Waste Paper can supply a variety of recycling bins complete with liners for easy removal of contents. Clear your office of the following:
White and coloured paper
Magazines and brochures
Junk Mail
Newspapers, Yellow Pages, telephone directories
Cardboard
Bulk Recycling
Shredder Waste Paper can supply a variety of heavy duty recycling bins and cages for bulk volumes of recycling.
Waste paper
Brochures and magazines
Printers waste
Over print
Off-cuts
Envelopes
Baled cardboard
Shrink Wrap
Shredder waste paper can provide various bins and containers to meet all your recycling requirements from 60 litre – 120 litre recycled cardboard bins to wheeled bins and bulk volumes cages and roll on – roll off bins.
Baled Cardboard & Plastic
Shredder Waste Paper purchases bulk quantities of baled cardboard and plastics.
Please contact us for current purchase prices.